Since it is summer and there are a lot of books I want to try and read, I've decided that my TBR lists are only going to have the three books I definitely want to read/finish this month. I am doing this mainly because I sometimes beat myself up when I deviate from my TBR list for month, and I also want to have more freedom to choose what I want to read. Here are the books I hope to finish this month:
1. The Two Towers by J.R.R. Tolkien
This is probably the 5th or sixth time this book has appeared on my TBR list, but I am definitely finishing it this month!
2. Small-Town Brides Collection by Various Authors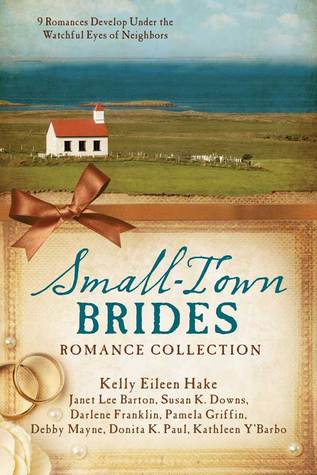 This is a book I received for review from the publisher and NetGalley. I am looking forward to being introduced to some new authors, as well as some cute, clean, romance stories. I've already read three of nine novellas in this collection, and I am enjoying it so far!
3. Flawed by Cecelia Ahern
I am excited to read Cecelia Ahern's first YA novel, especially since I am a fan of her contemporary novels. It will be interesting to see what she does as she branches out into the world of YA dystopian fiction.
These are the books that I hope to get to this month, along with many others. I have some exciting posts coming this month, tomorrow will be the first book review in a series of reviews on several Children's novels. I am also planning on taking part in the Tome Topple Read-a-thon that starts on June 5. I will have a post of the books I plan on reading for that, as well as the challenges that are involved in it, on Saturday.
Happy reading,
Janelle L. C.
P.S. If you have any book recommendations, let me know and I will check them out! :)