This month I head back to the U.S. for my senior year of college. However I still have a month and a half until school starts up again so I am going to be working for the remainder of the summer so I won't have as much time to read in July and August as I did in May and June, but I still plan on reading. I've decided that this month I am going to focus mainly on reading the Advanced Reader Copies I have received from NetGalley, however, there are a couple of books I still plan on reading that aren't ARCs. I'm also planning on taking part in the Summer Biannual Bibliothon and the High Summer Read-a-thon this month. With that being said, here are the two books I plan on definitely reading this month:
1. Stars Above by Marissa Meyer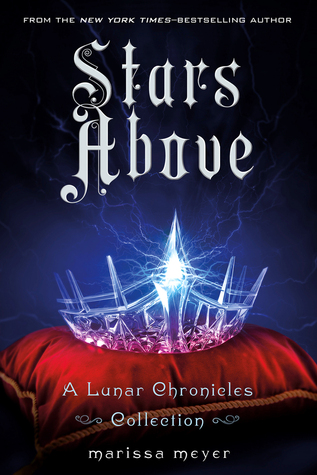 I am so excited to read this book, even though it is just a novella collection. There are 9 novellas some of them are the background stories of some of the characters (I think, don't take my word on that) and then there is a novella that is an epilogue to the series, and it involves a wedding so I am excited for it. I am planning on reading this on the plane when I head back to the U.S. in a couple of weeks.
2.Ante Up! by Chautona Havig
This is the 4th book in the Aggie's Inheritance series and I can't wait to find out what has happened to these characters since the conclusion of Here We Come (Book 3). I highly recommend this series, it is clean, funny and relatable. I am also looking forward to reading the bonus devotional that came with it to those who pre-ordered it.
These are the two books I plan on definitely reading this month, but there will be other books I read during the month. I'm still deciding whether or not I am going to do a TBR for the Summer Biannual Bibliothon, but I will definitely be doing a wrap-up post when it is done.
Happy Reading,
Janelle L.C.
P.S. If you have any book recommendations let me know and I will check them out! :)