Today's post is going to be about my Top 2 YA debut releases of 2016 - this basically means any books that were released this year by a debut author that I enjoyed. Unfortunately I haven't read many 2016 debut novels, so I am going to include a book that I have read and two books that I want to read.
1. Flawed by Cecelia Ahern
So there were a lot of mixed feelings about this book from other people, but I think since I am fairly new to YA fiction this book was great! I loved it and I can't wait for book 2 to come out next year! I have to find out what happens to Celestine next.
2. Ivory and Bone by Julie Eshbaugh
This book intrigues me because it is supposed to be a retelling, or at least have some allusions to, Pride and Prejudice, set in the Stone Age. It is also told in the second persona narrative, which is something I haven't seen before so I am excited to pick this up soon!
3. A Study in Charlotte by Brittany Cavallaro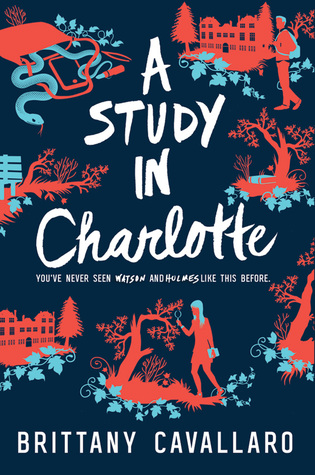 I can't wait to read this book - for some reason I haven't picked it up yet. It is supposed to be a Sherlock Holmes retelling, except the characters are the great-grandchildren of Sherlock and Watson and it takes place at a boarding school. And it's a mystery novel, what else can I say?
Those are my Top 2/3 YA debuts of 2016, I hope you'll check back tomorrow for Bookmas Day 3! :)
Reading Update:
I finished reading my first book for Bookmas last night, The Thousandth Floor by Katharine McGee. It was an okay read. I also started Heartless by Marissa Meyer last night since I am basically done with finals, except for the last one that I write tomorrow.
Happy Reading,
Janelle L. C.