Bookmas is a read-a-thon/vlog-a-thon that was created by
BookTuber Hailey in Bookland
. This is the second year of Bookmas and I have decided to take part in it. Basically it is a read-a-thon and blog-a-thon that takes place over the twelve days leading up Christmas. The read-a-thon is pretty easy, you can read anything and there is no limit as to how many books you need to try and read. The blog-a-thon is more challenging because each day has a different challenge assigned to it. The challenges for this year are:
Day 1: Make a Bookmas tree
Day 2: Top 2 YA debuts of 2016
Day 3: Top 3 YA adaptations coming out in 2017 (TV shows, movies, etc.)
Day 4: Top 4 Underrated Books of 2016
Day 5: Top 5 classics read in 2016
Day 6: 6 Books I wish I had read in 2016
Day 7: Top 7 series finales and sequels of 2016
Day 8: Top 8 Books I want to read in 2017
Day 9: Top 9 books that I read that were published in 2016
Day 10: Top 10 most beautiful covers of books published in 2016
Day 11: Top 11 most anticipated 2017 book releases
Day 12: Countdown of the Top 12 books I read in 2016
I am going to try and post every day, although there might be a few days where I will have to post a couple of the days on the same day because I will be going away for a few days next week. I am really looking forward to Bookmas because it sounds like a lot of fun and a great way to celebrate the Christmas season.
Here are a few books that I hope to read during Bookmas:
Heartless by Marissa Meyer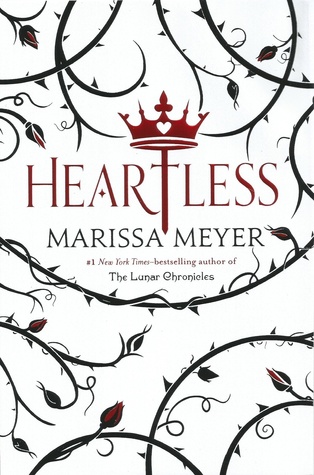 Heartless is probably one of my most anticipated releases of 2016 and I can't wait to dive in and start reading it. I am saving it for when I finish my finals on Thursday because I know I probably won't be able to put this book down. It is an origin story about the Queen of Hearts from Alice in Wonderland and I've heard nothing but good things about it so far.
The Thousandth Floor by Katharine McGee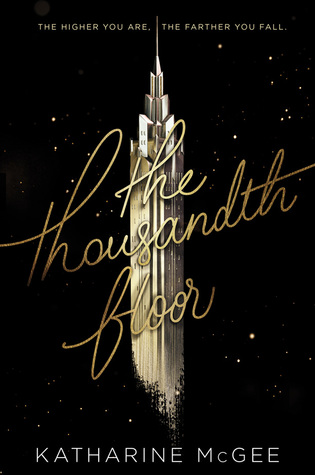 I am currently reading this book and I will probably only finish it on Wednesday or Thursday so it counts! :) This book is set in the 22nd century and tells the stories of six teenagers living in this thousand-story building in New York City. So far it is ok, I am still trying to figure out how I feel about it.
A Baxter Family Christmas by Karen Kingsbury
I'm excited for to re-visit the Baxter family again! It has been a while since I have read one of Karen Kingsbury's books mainly because her writing style just wasn't for me anymore, but these are beloved characters that I have followed for 22/23 books so I can't wait to find out what is new with this family. I know it is going to be sad because it deals with the aftermath of the events of the last book about the Baxters, Coming Home.
I plan on going to the library this Thursday so I will definitely have other books that I will try to read besides these three books and I might post an updated TBR list if I do.
Bookmas starts on December 13th and ends on December 24th. I'm excited to try something new on the blog this month! :)
Happy Reading,
Janelle L. C.