I've seen several BookTubers take part in Top 5 Wednesday and it is something that I would like to try and do. Welcome to my first Top 5 Wednesday post. Top 5 Wednesday is run by Sam from the Youtube channel ThoughtsonTomes and Lainey from GingerreadsLainey. If you are interested in taking part in Top 5 Wednesday here is the link to the GoodReads group:
https://www.goodreads.com/group/show/118368-top-5-wednesday
This week's topic is Favorite Science Fiction/ Fantasy Covers. This is a hard one since there are so many good covers in these two genres it was hard to narrow it down, but here are the Top 5 Sci-Fi/Fantasy Covers that I love and, in my opinion, are memorable.
5. Heartless by Marissa Meyer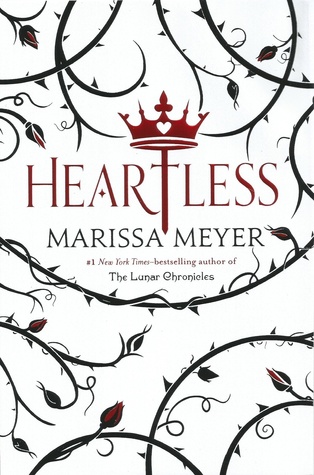 This exclusive cover of Heartless for the November Owlcrate box is so pretty, I love the original cover too, but I love black vines against the white backdrop. I also love the red text! It's just pretty even though it is very simple at the same time!
4. Rebel of the Sands by Alwyn Hamilton
I love this cover and it was because of it that I actually showed interest in this book. It's just so pretty and it captures the essence of the desert world that this novel is set in. The U.S. edition recently got a cover change and I hate it, it is not appealing at all and I feel like they are trying to hard to market it as similar to Throne of Glass, which it isn't at all!
3. Hunted by Megan Spooner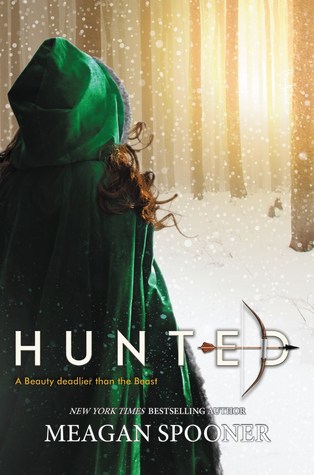 I have yet to read this Beauty and the Beast retelling, but from what I know about the novel it seems to capture the essence of it and I love it. I love the model's green cape and the winter forest, I just love it and I am looking forward to reading this soon.
2. The Hobbit by J.R.R. Tolkien
I love this cover of The Hobbit, it just screams fantasy and adventure and I love the kind of old school illustrations of Middle Earth. I also love that the top and bottom of the cover is bordered with elvish. Whenever I think of The Hobbit, I remember this cover.
1. Illuminae and Gemina by Amie Kaufman and Jay Kristoff
These covers are amazing. They are bright and eye-catching and just really pretty!
And those my favorite Science Fiction and Fantasy books covers. I hope you enjoyed this new kind of post and I am looking forward to making more Top 5 Wednesday posts!
Happy Reading,
Janelle L. C.
P.S. Don't forget to subscribe to the blog and follow me on Twitter (@Jlc0904Janelle), Instagram (@jazzyjan101), and to like
The Scribbler Facebook page
.