Welcome to this week's installment of Top 5 Wednesday! The theme for this week is Summer Reads which means books that I think are perfect summer reads.
5. Anything by Debbie Macomber
Debbie Macomber writes light fluffy contemporaries that are quick reads! I love reading her books in the summer and I usually end up reading them in one sitting.
4. Along for the Ride by Sarah Dessen
I just finished this book and I loved it! Sarah Dessen's books usually take place during the summer but out of the three that I have read so far, I love this one!
3. The Waterfire Saga by Jennifer Donnelly
This four book series is all about mermaids and magic! They are perfect summer reads because it gives the reader the feeling that they are in ocean.
2. I've Got Your Number by Sophie Kinsella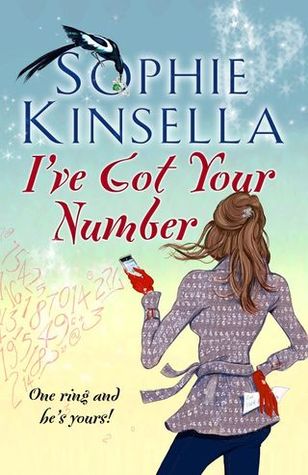 This was another light and fluffy contemporary and I loved it. It's all about a woman who loses her engagement ring and phone and finds a phone in a trash can and starts using it, even though she keeps getting calls from a business man.
1. This is What Happy Looks Like by Jennifer E. Smith
I am planning on reading more of her books over the summer, but I loved this book and I read it in a number of hours because it was so good! Yes, the plot is kind of cliche and cheesy but Jennifer E. Smith does it in such a way that it is enjoyable!
That's all for this installment of Top 5 Wednesday.
Happy Reading,
Janelle L. C.
P.S. Don't forget to subscribe to the blog and follow me on Twitter (@Jlc0904Janelle), Instagram (@jazzyjan101), and to like The Scribbler Facebook page.